What's for Dinner?
Find this article at:
go.ncsu.edu/readext?669398
Do you ever go home at night and wonder what to cook for dinner? Would you like to provide quick and nutritious meals for your family? Rhonda Church, Expanded Food and Nutrition Education Program (EFNEP) Associate, can provide you with information and tools to help you make the best choices for you and your family and extend your food dollars.
EFNEP works with families with children helping them plan, shop, and prepare nutritious meals with less money. The goal of EFNEP is to keep families healthy to avoid potential future health care costs, and to strengthen the family unit. Each class includes cooking, physical activities, and promoting family time together.
Here are some tips to help you eat healthier and stay within your budget. The key for a less expensive and healthier way to feed your family is to plan ahead. First, list the meals you and your family enjoy. Post the list in a handy spot like the inside door of a cabinet, keep adding new favorites.
Next, decide on your menu for the week, including ways to use the leftovers. Let everyone in the family plan one meal for the week, remember to include all five food groups, grains (preferably whole grains), vegetables, fruit, dairy and lean protein. Make a grocery list of all the food you will need to buy for your meals. The fewer the trips to the market, the more money and time you can save. Make simple, healthy meals for your family and eat together whenever possible.
According to Forbes, the average cost of a meal cooked at home is $4.31 per person. The average cost for a meal kit such as Blue Apron or Hello Fresh is $12.53 per person and a nice meal in a restaurant cost an average of $20.37 per person. The family of four's meal prepared at home would cost around $17.24, the cost for a meal kit would cost the family around $50.12 and a meal at a restaurant would cost around $81.48. That means that a family of four could save as much as $64.24 for just one meal.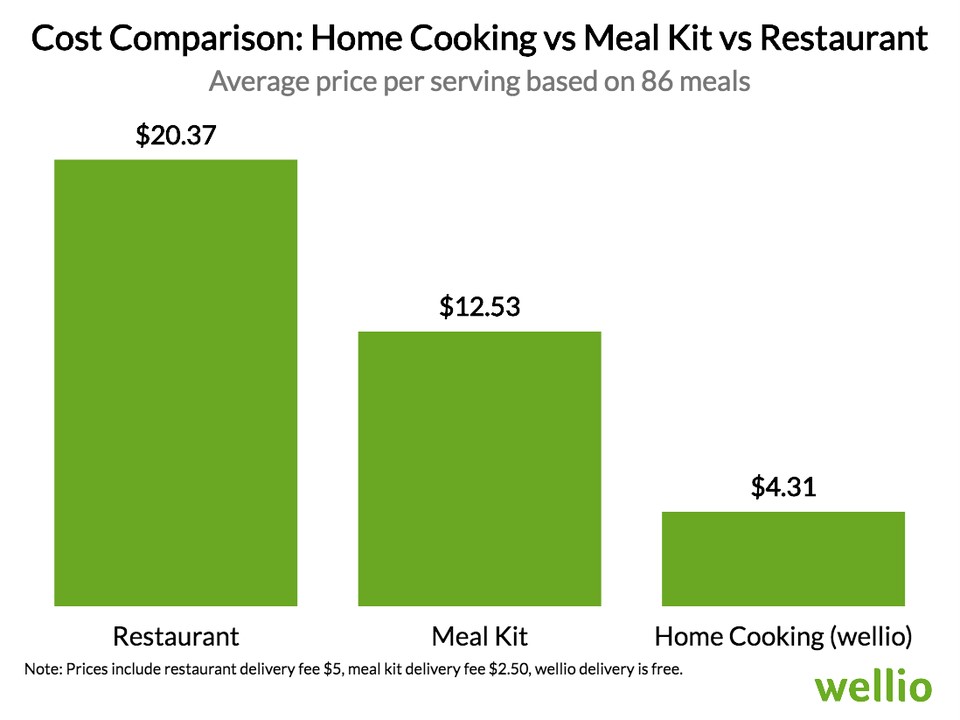 Families who eat at home usually eat healthier too, because they eat smaller portions and more fruits and vegetables. As you and your family prepare foods, you can control the salt, fat and sugar added to the foods. By investing more time in planning and making small simple changes every week, you will be on your way to a healthier you and save time and money.
If you are interested in participating in the EFNEP program or would like to know more about EFNEP contact Rhonda Church at the North Carolina Cooperative Extension, Ashe County Center at (336) 846-5850.